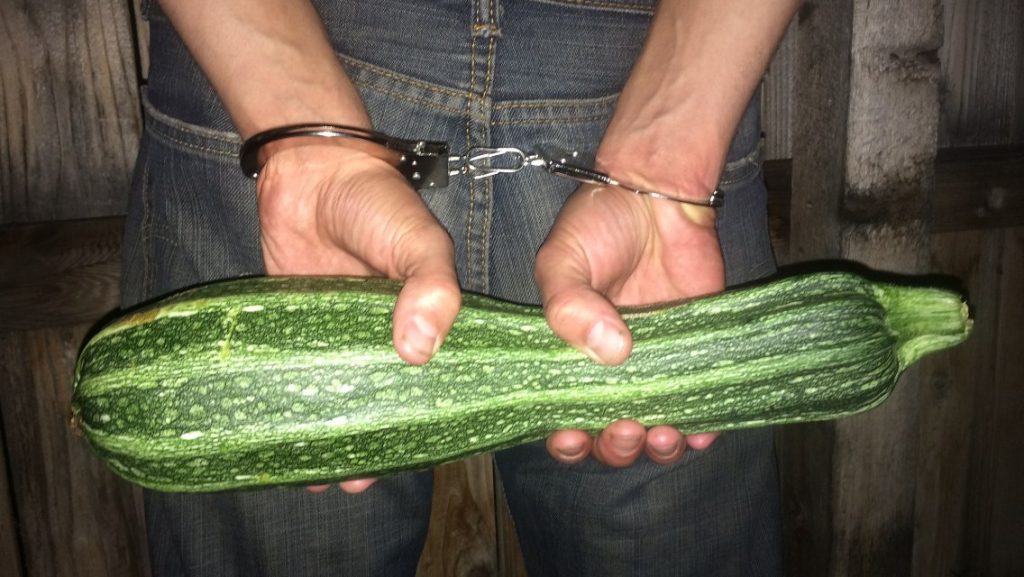 Weird times…
Back before "The Rona" came to town…
A Michigan woman was arrested and faced 93 days of jail time for…
…I kid you not…
Growing vegetables!
THE STORY:
Julie's vegetables were abundant and beautiful… but local authorities didn't give a flying rats azz.

She lived in an HOA that didn't allow gardens in the front-yard because they were "unsightly".

Seriously?… What Twilight Zone planet are we living on?

What sort of sick society stands by to watch a woman arrested and imprisoned for producing her most basic human need?

Today, it's even worse…

Now Michigan actually banned people from buying seeds…
At a time when food-security is more important than ever. WHAT?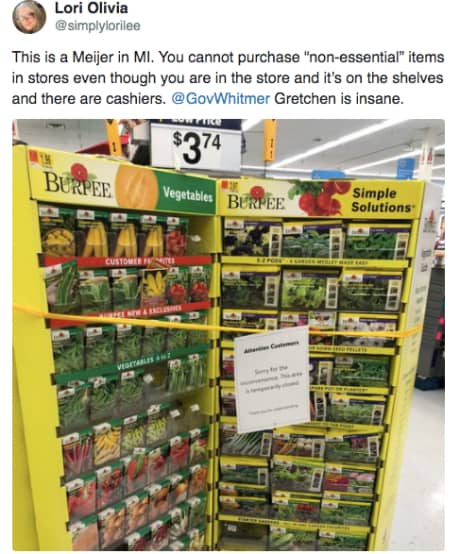 ("Attention Customers: Sorry for the inconvenience.This area is temporarily closed.")
Personally…
I've had ENOUGH of this totalitarian crap, .
Thank God, a much needed Food Revolution is already in the works…
See, my mission is to get more people growing…
And to get them growing so much, so fast, they fall in love with it… and never want to stop growing.
Because, if we all grow…
They can't arrest all of us!
I'm doing everything in my power to help support my fellow rebels in the fight for clean, nutrient-dense food.
That's why I created The Revolution Garden method for you.
By following this method, you grow double the food in HALF the time, and without weed pulling, pests battles, and non-stop daily watering… compared to the average garden.
The Revolution Garden

Look how fast it grows:
With this method, you can produce enough food for a family of 4 (or more) on ¼ acre.
It works indoors or outdoors.
It has nothing to do with hydroponics or aquaponics (AKA no fish)
Plus, I get to grow an abundance of nutrient-dense veggies YEAR-ROUND and don't have to stress out over planting everything at exactly the right time.
For ALL the details on The Revolution Garden, watch this short video clip now: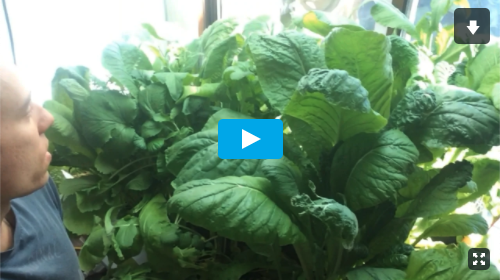 Yes, this method is honestly, kinda bizarre.
It's nothing like you've ever seen or tried before. I can guarantee you that.
But if you want to…
Take back your health freedom…
Effortlessly grow armfuls of veggies from your own home and…
Never have reckless government jeopardize your food security…
Then The Revolution Garden is your ticket.
and…
Join me in the fight for our food sovereignty.
My mission is to make The Revolution Garden the "next big thing" in home food production and propel the Food Revolution forward exponentially.
James~

Handcuffed & Jailed… For Growing Vegetables?
jamesgroweverywhere May 4, 2020
Posted In: Exposed